CUEMASTER FEATURES
Get tracklists from: FreeDB.org servers, CUE-files, XMCD-files, MP3-files (see MP3 Scanner features), Folder-contents.
Write tracklist to: CUE-files, XMCD-files, XML, HTML, TXT, CSV or MP3-tag.
Intuitive user-interface.
Integrated FreeDB search function (no need for a browser).
Allows full editing of titles, artists and trackduration.
Cut/copy/paste tracks using the Windows clipboard.
Only one EXE needed (and optional INI-file). Delete=uninstall. No registry keys left after removal.
MP3 SCANNER FEATURES
Looks in MP3 files for ID3v2-tag with complete CUE-file, made by mp3cue Winamp-plugin.
Extracts trackdata from AlbumWrap archives.
Searches for multiple ID3v1-tags which can be used as split-points, calculates tracktimes according to multiple headers in the mp3 file and creates a complete cue sheet.
Automatically detects Zip-, Rar-, Ace-, Lzh-, Cab-, Tar- and Wrapster-archives and notifies you.
Notifies you if file is a WMA-file instead of Mp3.
Configurable thread priority.
KNOWN PROBLEMS
It doesn't always check for correct user-input values, buffer-overflows are rare, but possible.
I have no idea if this program runs on Win95. I've tested it with Win98SE and WinXP (all compatibility modes). And it runs without any problems. Please let me know if CueMaster works on your system.
WISHLIST FOR FUTURE VERSIONS
Manual splitpoint selection tool (something similar like the track-split function in WinOnCD burn-software) with a waveform-view, so you load a mp3-file and click where you want the next track to begin.
Full ID3v2-tag support (MP3 Scanner currently only uses ID3v1-tags as splitpoints).
MAYBE: Tracklist editing for multiple tracks at once (for now, only Pasting multiple tracks will work).
QUICK LINKS
---
Download CueMaster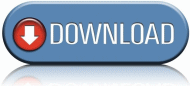 News
April 17, 2010

Better French translation kindly provided by DenB.

April 26, 2009

Completely new website design.

February 11, 2009

Version 1.7c released, FreeDB search fixed again.

February 7, 2009

Due to a lot of downtime, we now have a new host and web address: cuemaster.org
Contact information
CueMaster
Contact form
E-mail: support@cuemaster.org
Advertisement